Welcome Chris,
Pull up a seat.
You asked to hear of what I've read and how I've been inspired.
Mmmm….
Tricky….
Not sure if these are in any order, but…
There has been a lot of silly nonsense…
Jack De Crow by Alexander/Sandy MacKinnon
MacKinnon sets off along canals and brooks from a Shropshire Public School, finds his way from the Sharpness Canal down the Severn to the River Avon, thence via the Kennet and Avon and the Thames, calling in at a friendly public School somewhere near Reading if I remember rightly.
McKinnon advises us at great length that we really shouldn't think about crossing the channel in a small boat but he did, and carried on to Sulina on the Black Sea. Immensely enjoyable read but not a serious book in any way. McKinnon insists on sailing, where he sails at all, with only one sail, his Mirror Dinghy, like mine is made to carry two.
You'll like this line though… he gets as far as the Rumanian border without papers, and then, when demanded, draws something up in crayon under the nose of a Bulgarian customs official who has demanded them, stating a cargo of;
"Tin whistles, watercolour paint boxes, parrot embroidered cushions, honeypots, magic tricks, silken handkerchiefs, gossamer, autumn leaves".
By far the most impressive sailing book is;
Sailing Around the world by Joshua Slocum
"Joshua Slocum (February 20, 1844[1] – on or shortly after November 14, 1909) was the first man to sail single-handedly around the world. He was a Nova Scotian-born, naturalised American seaman and adventurer, and a noted writer. In 1900 he wrote a book about his journey, Sailing Alone Around the World, which became an international best-seller. He disappeared in November 1909 while aboard his boat, the Spray." From Wikipedia
A memorable chapter had Slocum recalling a bad consignment of plums gifted him on some South American island, he eats too many of them and becomes delirious during an Atlantic storm and is visited by a fantastical Mexican pilot who steadies the ship throughout.
If I remember rightly, and I'm not at all sure that I do, he's gets across the Atlantic, is lauded by the Royal Navy at Gibraltar, but advised to avoid the Med due to Pirates, so he turns around crosses back over the Atlantic to go round Cape Horn in the opposite direction. He then tries to evade Cape Horn by means of the Magellan Straits, but emerging on the West Coast, he is caught up in a storm and pushed south almost to the Horn. His was the true spirit of circum navigation and it is quite fitting that he was eventually lost at sea.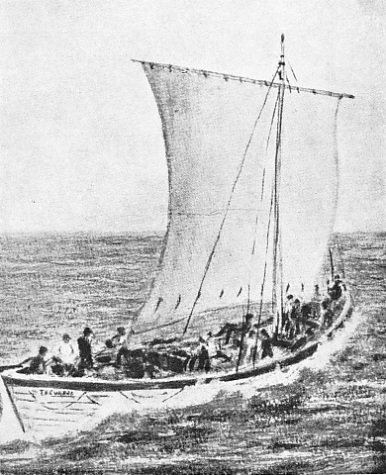 The story of my great grandfather's ship, the Trefesser, fitted in nicely. My Uncle died and left me memorabilia from when his grandfather returned triumphantly to Whitley Bay in 1923 after this remarkable survival. The Steamship Trefesser sunk in the middle of the Indian Ocean some 9 days out of Fremantle, Australia. The two lifeboats found their way west to safety, the Captain picked out tiny Rodrigues Island saving his crew an extra few days sail to Mauritius, where the second Officer arrived in the weaker boat which had carried more survivors and of course suffered more deaths.  My mother has since shared fond memories of visits to Grandma Robson who would dress up to visit the grocers once a week, be given a chair, so that she could watch her order being prepared, it would be delivered the next day. No one remembers much about my chief engineer great grandfather, Norman Robson, as he kept going to sea, refused to retire. See this link https://www.shippingwondersoftheworld.com/trevessa.html and if you want it I have the book written by Captain Foster.
Memorable quote from Captain Foster.
"I tried in vain to prevent the men drinking the spirit from the spirit compass."
I haven't Read Frank Dye's books, the fellow that sailed a small open boat from Scotland to Iceland and Norway, and was tumbled over and over in force 9 gales most of the way. His mast broke but he managed to put it back together somehow??!!
More recently I've been reading a less adventurous account from an Essex man who has taken on a locally famous traditional wooden centreboard yacht called Shoal Waters, he sails up and down the shallow creeks making short sea passages between and is more of a caravaner than an adventurer his name is Tony Smith and I recommend his book, Sea Country, to anyone interested in the Kent and Essex coastlines or anyone interested in creek sailing. He inherited his boat from Charles Stock R.I.P. who also wrote books, I think in the same vain.
Memorable quote from Tony Smith;
"Big creeks little creeks muddy creeks sandy creeks, deep creeks shallow creeks wide creeks narrow creeks. Salty creeks, smelly creeks, quiet creeks noisy creeks, long creeks short creeks, straight creeks, winding creeks, tidal creeks, dry creeks. Marshy creeks and flower filled creeks, little terns in creeks, geese filled creeks, withies in creeks, boat filled creeks, baron creeks, special creeks, enchanted creeks, solitary creeks, historic creeks, oysters in creeks, fish swimming in creeks-oh so many creeks. Memorable creeks magical creeks, glorious creeks, wonderful creeks, hard to forget some creeks. Seawall lined creeks, farm wharfs in creeks, wrecks in creeks, peaceful creeks, sail the creeks, pretty creeks, get stuck in creeks-oh so many creeks."
Creeksailor.blogspot.com
The Riddle in the Sands, Ernest Childers only novel, written shortly before the 1st world war, (and possibly contributing to it?).
The waters of East and West Friesia mirror those shown on our coast above, and are a paradise for North Sea Sailors, getting there would not be difficult all I'd need to do would be try to keep the boat upright, carry enough water, and avoid being mown down on the shipping lanes that guard it.
The novel is set behind the Ost Frisian Inseln where men in spiky helmets are plotting against the English, a damned good read, but politically slightly dodgy.
Childers was clearly an adventurer, but here he can be seen as a warmonger, like the BBC today, participating in the making of news, rather than just the reporting of it.
I am not sorry, and, I think neither would be Childers, that he was shot for his involvement in the Irish Uprising. He was an adventurer and would not want to die in a bed.
The only truly literary books I have read directly relating to the sea or sailing so far have been Ernest Hemingway;
Islands in the Stream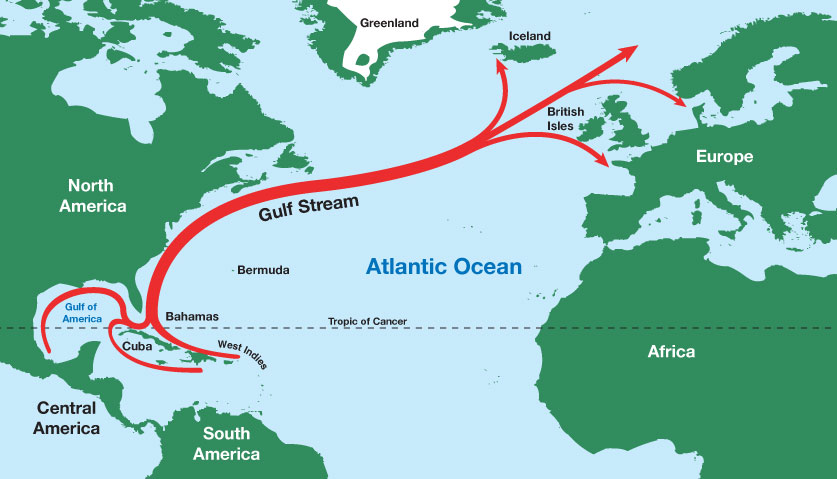 I had difficulty with the physicality of the book, the easy domination of man over wild animals of the sea. A scene depicts children diving over a reef; they would have been safe at low tide when Sharks would have no access, but our hero had chosen to take a chance. He shoots at a shark as it is approaching his defenceless boy, but he misses, fortunately his cook pulls out a bigger gun and picks off the big fish at the last moment. Hemingway describes the sea turning red with the blood and seems to have a little regret, but I think he is far more comfortable than me with his place in the food chain. Also, despite most of the novel being set afloat, I don't think there was any reference to sail, except perhaps for idiot yachtsmen as passers-by, and the German u boat crew our hero is hunting in the last chapter as they flee up the Cuban coast, it is not said, but they must have been under sail.
The Old Man and the Sea
I was much happier with this novel as the balance was much better. The old man is the underdog, and survival is never for sure. He uses a very simple sail, and navigates in a very natural local way. It is a perfect book and deserves its place in any library or school curriculum.
I will leave off here and return for some non-salty tittles soon, then Perhaps I can explain a little more where I am going. I have been well advised not to go over 1000 words.
Did I mention the Owl and the Pussy Cat?